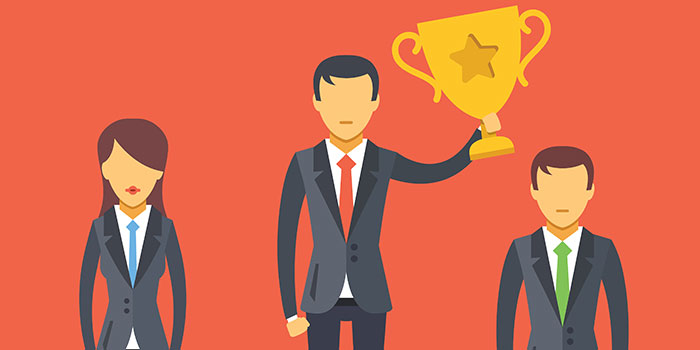 1. Content marketing is even more important
One of the main ways in which companies garner new visitors and gain their trust is to create valuable
and interesting content. This usually includes relevant information about the activities of the company,
which provide an engaging message for your target audience. Thus, internet marketing allows
companies to build stable relationships with customers and attract a loyal following. According to the
Content Marketing Institute, in the B2B segment of marketing, a successful marketing strategy is the
dissemination of content in social media, articles on websites, email-newsletter, case studies, videos,
and articles on other sites such as the
Salesforce
website.
When using one or more of these channels, it is possible to create a positive reputation. This consumer-
centric trend suggests that the traditional marketing – TV ads, radio ads, etc. – are becoming less
effective. Instead, focus on internet marketing and generate valuable and interesting content designed
for a specific audience.
2. Social media marketing requires a greater variety
A few years ago, companies were limited in the social networks, they can now realize all of their
marketing strategies using various possibilities of social networks such as Facebook, Twitter, LinkedIn,
and others. While unpopular social media is left with a small attendance, the other – Pinterest, Google+,
Tumblr and Instagram – significantly increased their audiences using a variety of useful options for
normal users and companies.
Internet marketing tools are giving an opportunity for companies to develop their activities and to
experiment with a variety of social media in order to achieve maximum coverage of the target
audience. The presence of various social networks is paying off: the more interaction with the target
audience – the greater the effect.
3. Content using images
As visitors already affected a growing number of online advertising, it becomes more important to
make the content easy to read and understandable. If you look at social networks, which have been
mentioned above, three out of four have a general similarity…they focus on images! The rapid growth
and success Buzzfeed and Pinterest are indicators of potential viral content-based images.
Successful items that get a lot of likes and census consolidated thematic photos and other images,
which are divided by a dry text format. Another example is the infographic – Image with a minimal
amount of text that explains the topic and present statistical information or data from the studies.
Although it is clear that the traditional text will always be the first place in information content to
deliver information, images add a certain liveliness and interactive content.
4. Less is more
Another notable trend is minimalism. When you think of the popular and best brands in the world such
as Apple or Google, noticeable to the naked eye as they appreciate the simplicity and clarity. Many
users feel like they are under fire from advertising – all offers "shout" – "Look at me!" The most
innovative marketers go in the opposite direction – they offer less advertising, less than traditional
marketing campaigns. So one of the trends this year, may be called to simplify the user's life,
simplifying the way of interest to purchase.
5. User-friendly mobile content
Due to the widespread use of smartphones and tablets, mobile-friendly content is essential for
companies to communicate with mobile phone users. According to Forbes.com, 87% of online
purchases in 2017 will be carried out with tablets and smartphones.
No matter what it is – the creation of an alternative mobile site or responsive web design – is important
in ensuring a positive and delightful experience for users who browse the site via mobile devices.
Otherwise, you can simply lose customers who are accustomed to this trend. As a departure from
traditional PCs and laptops to mobile devices continues, companies that do not follow trends, are likely
to suffer.
6. Rise of video content
Advertising gurus, Ogilvy and Mather, performed a
study
which explains the advantages of a
multiplatform strategy to video marketing on social media. The slide show details how and where the
views and conversions are generated from. The statistics on the rising revenue generated from
Facebook and YouTube videos alone is staggering. The study indicates that online video is a +$6B and
growing business as of 2015.
7. The increase in efficiency of re-targeting of ads
It is a marketing strategy that has recently gained popularity. In a nutshell: a technology that works by
using browser cookies to track the sites that users visit. As soon as they leave a particular site, products
or services that they viewed, will be shown again in advertisements on other sites the users visit.
The reasons why this method can be so effective are obvious. Only 2% of the conversion of internet
traffic during the first visit of the ad. The ad is meant to re-remind consumers about products or
services that they have already watched. This preserves the brand and product to the consumer memory.
There are even psychological studies that have shown that the simple effect of brand names and logos
creates friendships that build trust, and consumers are more tuned in to the product.
8. SEO and social cues become even more intertwined
Despite the fact that social signals still do not carry the same weight as traditional inbound links, they
will play a role in the normal search rankings. Since the purpose of Google and other search engines is
to provide users with the most relevant content of higher quality, it is advisable that the social signals
may be one of the ranking factors.
The more people who share certain content, the probability of higher quality of content, and therefore
the position should be higher on search engine results pages. It is no coincidence that the top pages of
the search results tend to resonate in social networks, while the less popular pages have a lower
prevalence on social networks.
In addition, the popularity of the article, the product of the company in social networks can serve as a
kind of seal of quality. If you see that article, the product, the company has hundreds of thousands of
likes, comments, and views; there is a high probability that there is something important or useful. This
is the reason why many companies and brands placed on their sites' social networking plug-in which is
easy to join them and share their information with their friends.
What do you think about Internet marketing trends in 2016? If you're considering a new marketing strategy take a look at
TrustRadius
for B2B software reviews.
Do you agree with our opinions or not?